"Well, we're moving on up to the Eastside!" To enjoy watching The Jeffersons, get a piece of the pie. This classic Norman Lear sitcom lasted 11 seasons, and each week started with this upbeat serenade by another sitcom favorite, as the theme song was composed and sung by Ja'Net DuBois, who played the vivacious neighbor on Good Times. And I know when we all visit the Big Apple, we sing this song at least once to ourselves. It's awesome.
Similar to its parent sitcom, All in the Family, the Jeffersons explored controversial issues such as alcoholism, racism, suicide, being transgender, and much more, certainly making it one of the most important sitcoms of all time. Today we're heading back to Manhattan, to revisit our favorite family, The Jeffersons.
1. Isabel Sanford (Louise Jefferson)
Louise Jefferson aka Weezy is much like Edith Bunker from All in the Family in that they're both kind-hearted and sensible women with incredibly hot-headed husbands! Weezy would always have a smart remark to spit at George when he's going off on something. This couple showcased that even different personalities can work together and build a lasting relationship. Beautiful actually. 
And Isabel Sanford was the only one for the role, actually born in Harlem herself, her first film role was in the 1967 Sidney Poitier led film Guess Who's Coming to Dinner, in which her performance garnered solid reviews and the interest of one of the most important men in Hollywood, Norman Lear. And when Lear saw the potential for their spin-off, Sanford was initially reluctant to commit to working on a weekly series, with her schedule already packed, but betting on herself was well worth it, and she amassed 7 Emmy nominations, winning one and making history as the first African-American actress to win the Lead Actress category.
Following The Jeffersons, she got her own tv show titled Isabel's Honeymoon Hotel, which aired five days a week in syndication, but it failed to attract viewers. Sanford reprised her role as Louise Jefferson in a touring production of The Real Live Jefferson's in the mid-90s alongside Sherman Hemsley. She once again joined Sherman in 2 episodes of The Fresh Prince of Bel-Air in 1995! The two were always seen together, also appearing in a series of ads for Denny's and Old Navy. Isabel passed away in 2004 following surgery on a carotid artery. She was a month shy of turning 87. 
2. Sherman Hemsley (George Jefferson)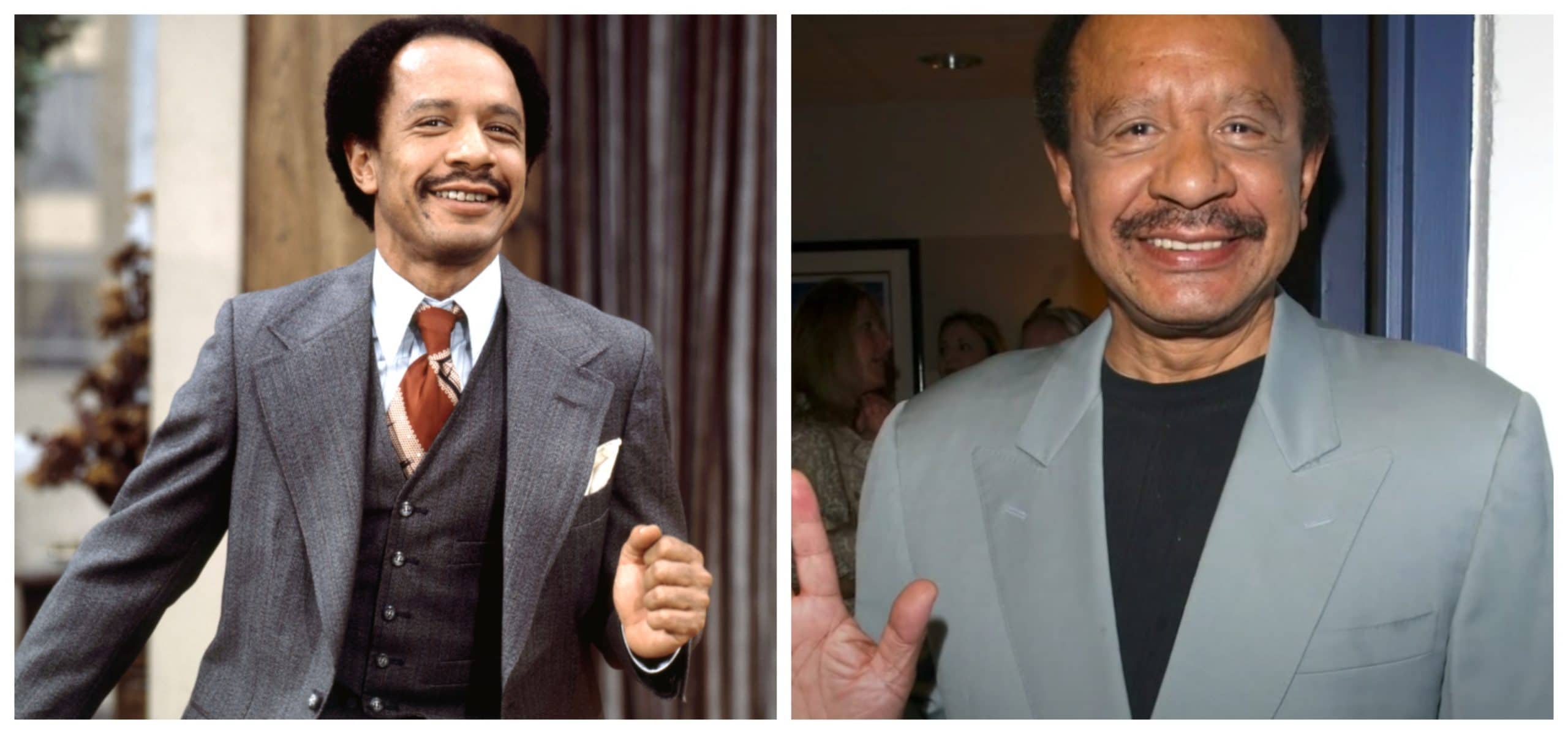 Enter the no-nonsense and outspoken star, George Jefferson! Getting his start and gaining a following with his face-offs with Archie Bunker. Watching this fella do anything was a riot, but a stand out is his boxing contest, one more crunch and I think you're ready, George. Deep down, George meant no harm and was a hard worker. George's actor, Sherman Hemsley was no stranger to hard work, having dropped out of high school and joining the Air Force. He then worked for the post office during the day, while acting in plays at night. This led to Broadway where Norman Lear took note and cast him as George Jefferson.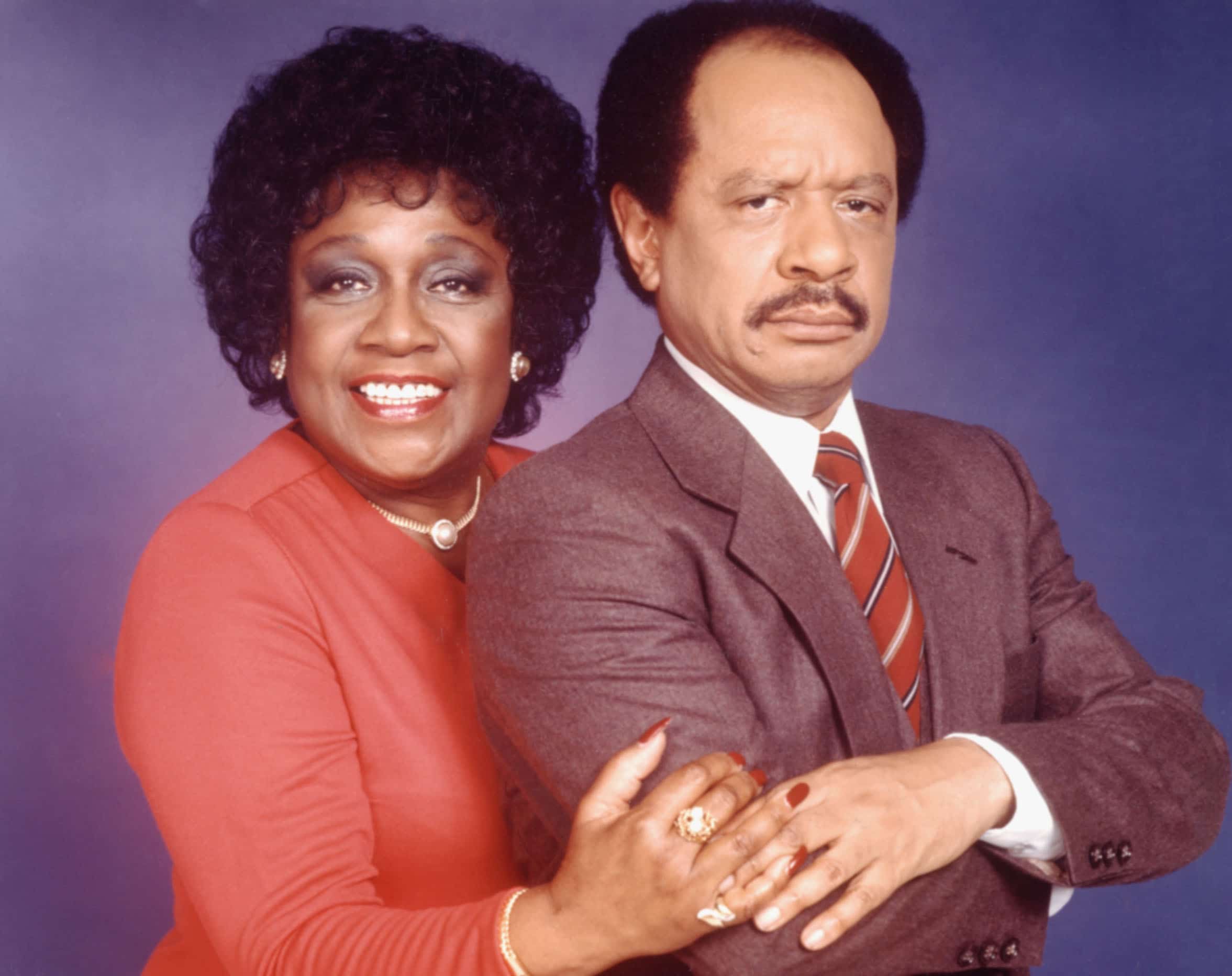 You may also remember him from the show Amen as Deacon Ernest Fyre which enjoyed five successful seasons. Then came some legendary voice work in the show Dinosaurs where he fantastically voiced the boss of the main character, Earl. In 1989, Hemsley, who had been a jazz keyboardist, released a single, "Ain't That a Kick in the Head." He continued acting throughout his life, oftentimes appearing as George Jefferson, the last time being in 2011 in an episode of House of Payne. Aside from acting, he was a very private and reclusive man who never married or had kids. Hemsley was inducted into the Television Academy Hall of Fame in 2012, the same year he sadly passed away at 74 in his home in El Paso, Texas.
3. Marla Gibbs (Florence Johnston)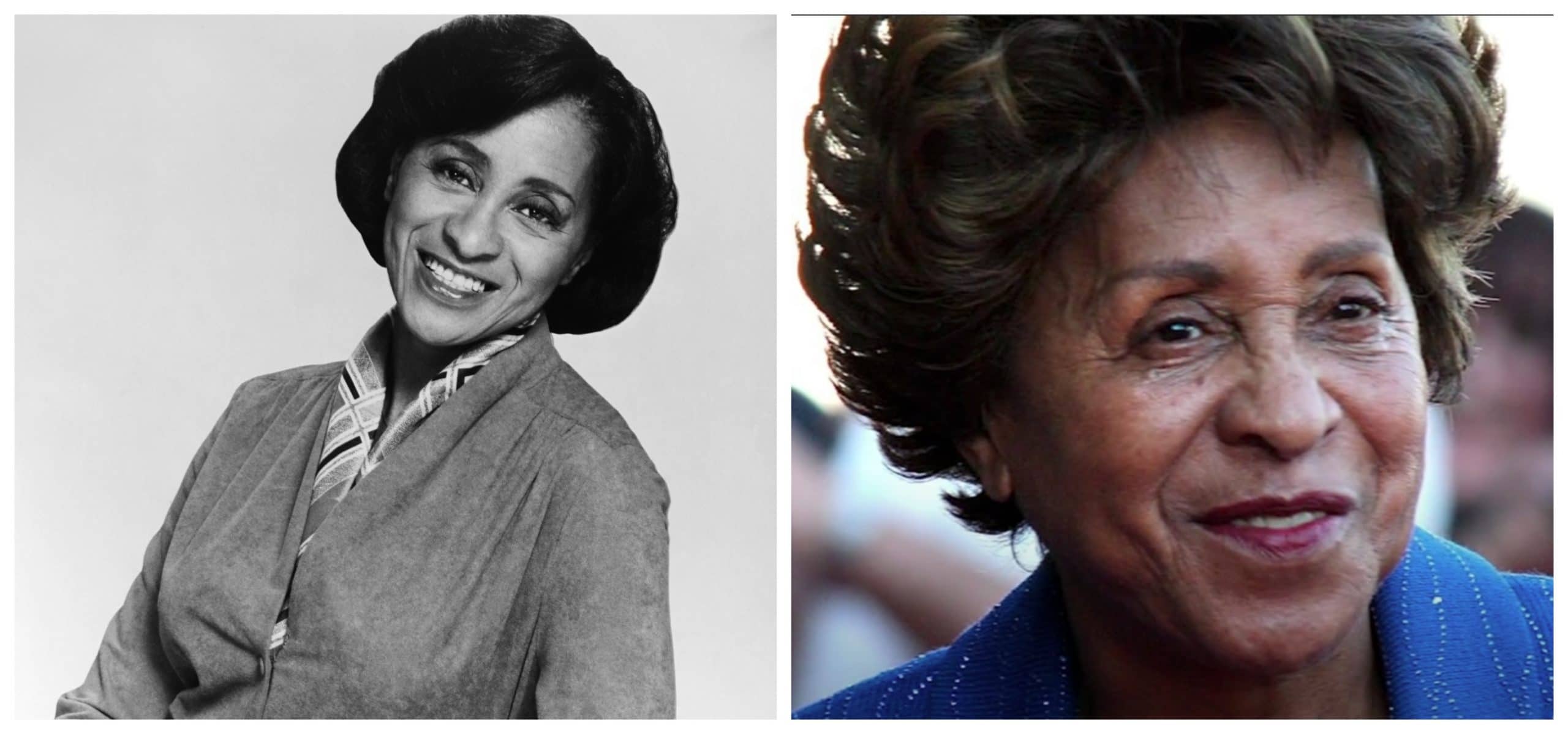 Who doesn't love Florence? The maid of the house, who is sassy, wise-cracking, and can make anyone laugh with her attitude! She'll put George in his place too, which audiences and critics loved, as Marla Gibbs received 5 Emmy nominations. Marla began acting in the early 70s, picking up an episode of Barney Miller, in 1975. If you miss FIsh and company we have an entire video dedicated to that show too. The spin-off parade continued as she took Florence to a new series in 1981 Checking In, but the posh-hotel series had people checking out instead.
Luckily after The Jeffersons ended, she jumped right to another starring role in the series 227. She would join former 227 co-star Jackée Harry in The First Family, as Harry's on-screen mother Grandma Eddy. Today she's almost 90 years old and just reprised her Florence in 2019's Live in Front of a Studio Audience. She's still very active, just last year she was in the Tracey Morgan TV show, The Last O.G. And it may be, that Marla Gibbs is in fact, the last O.G.
4. Mike & Damon Evans (Lionel Jefferson)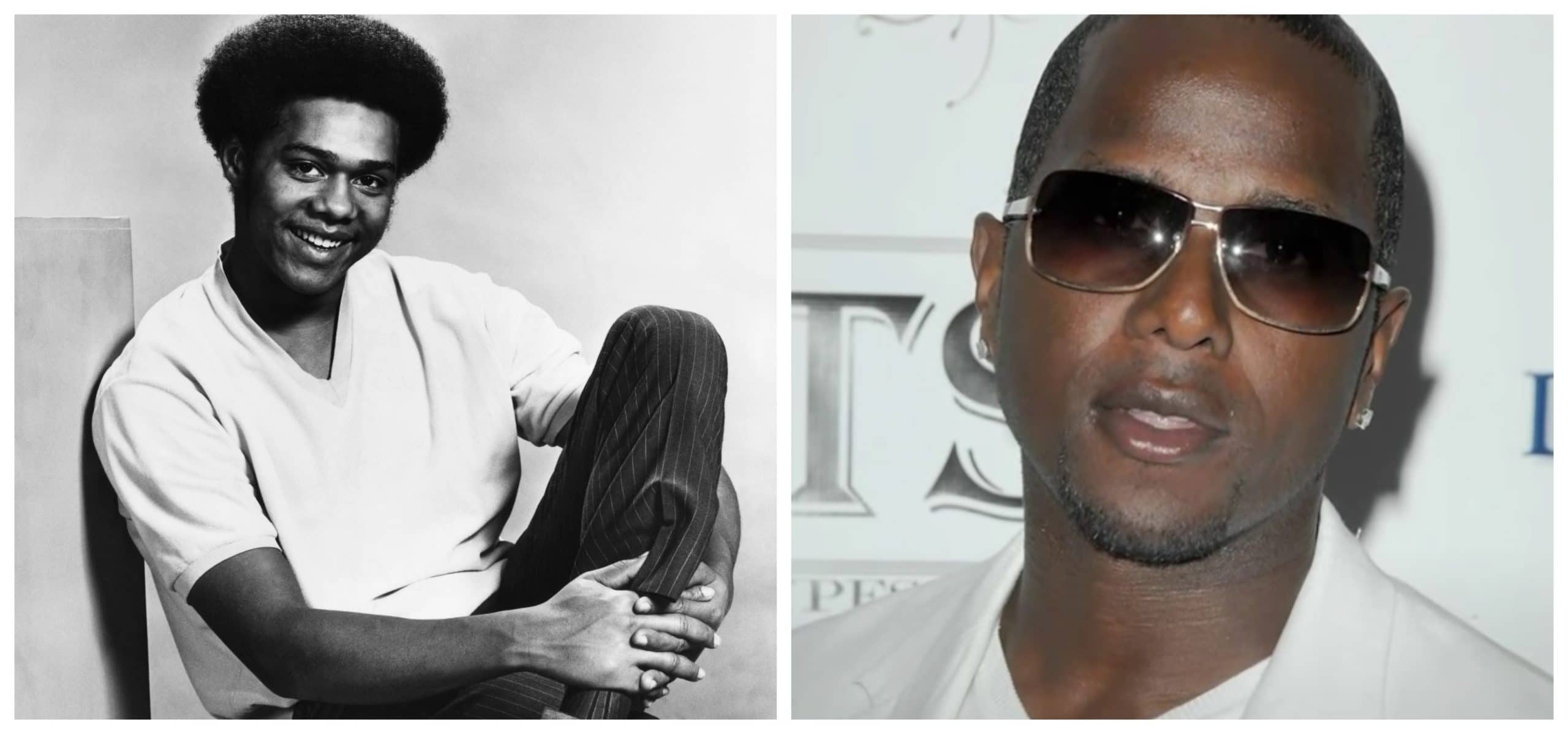 Lionel Jefferson was the militant son who ultimately becomes close with Archie Bunker's son in law, Meathead. He's also completely unphased by Archie and actually finds him amusing, being pretty wisecracking himself. Mike Evans first played the role of Lionel. Lucky for Mike that Norman Lear didn't get his first choice, Blazing Saddles' own Cleavon Little. Mike left the show after the first season because he wanted more screen time. But it was no worry for anyone, as Damon stepped in admirably. Mike was a busy man, being one of the creators and writers to the other ultra-successful Norman Lear vessel, Good Times.  In later years he was also a real estate investor and owned properties in California's Inland Empire. Sadly Mike died of cancer in 2006 at just 57 years old.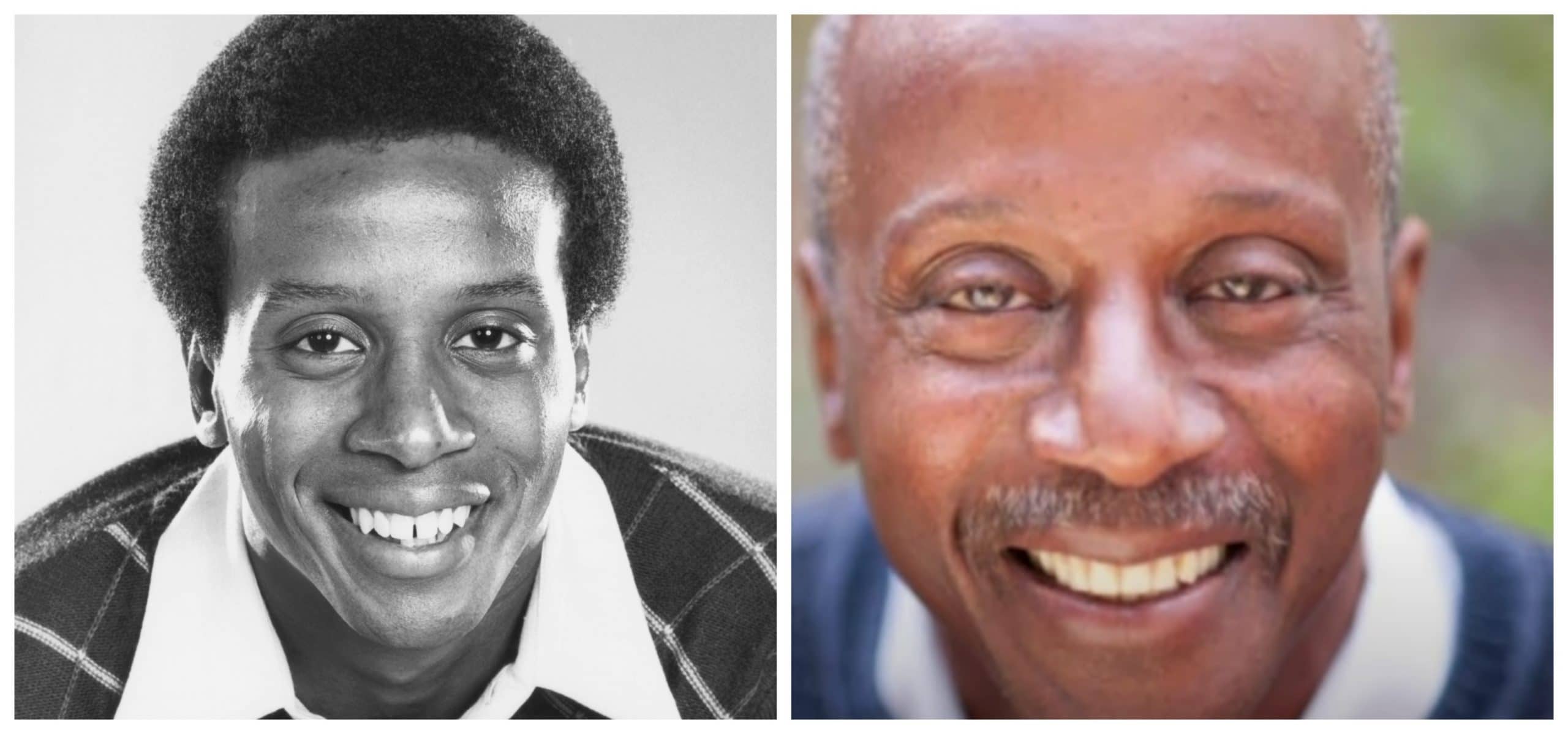 Damon Evans, the second Lionel, had no relation to Mike and is an accomplished singer and stage performer. However, his life was plagued by depression and drug-use, revealing in 2019 that he turned to drugs to deal with the frustration of being on the show – he wanted to pursue opera singing. It got to the point where he considered taking his own life in 1997. He managed to turn his life around though, quit drugs, and actually go back to school to earn his Bachelor's Degree in Psychology from Bronx Community College. Today he's 71 and hasn't acted since 2000 in an episode of Third Watch.
5. Roxie Roker (Helen Willis)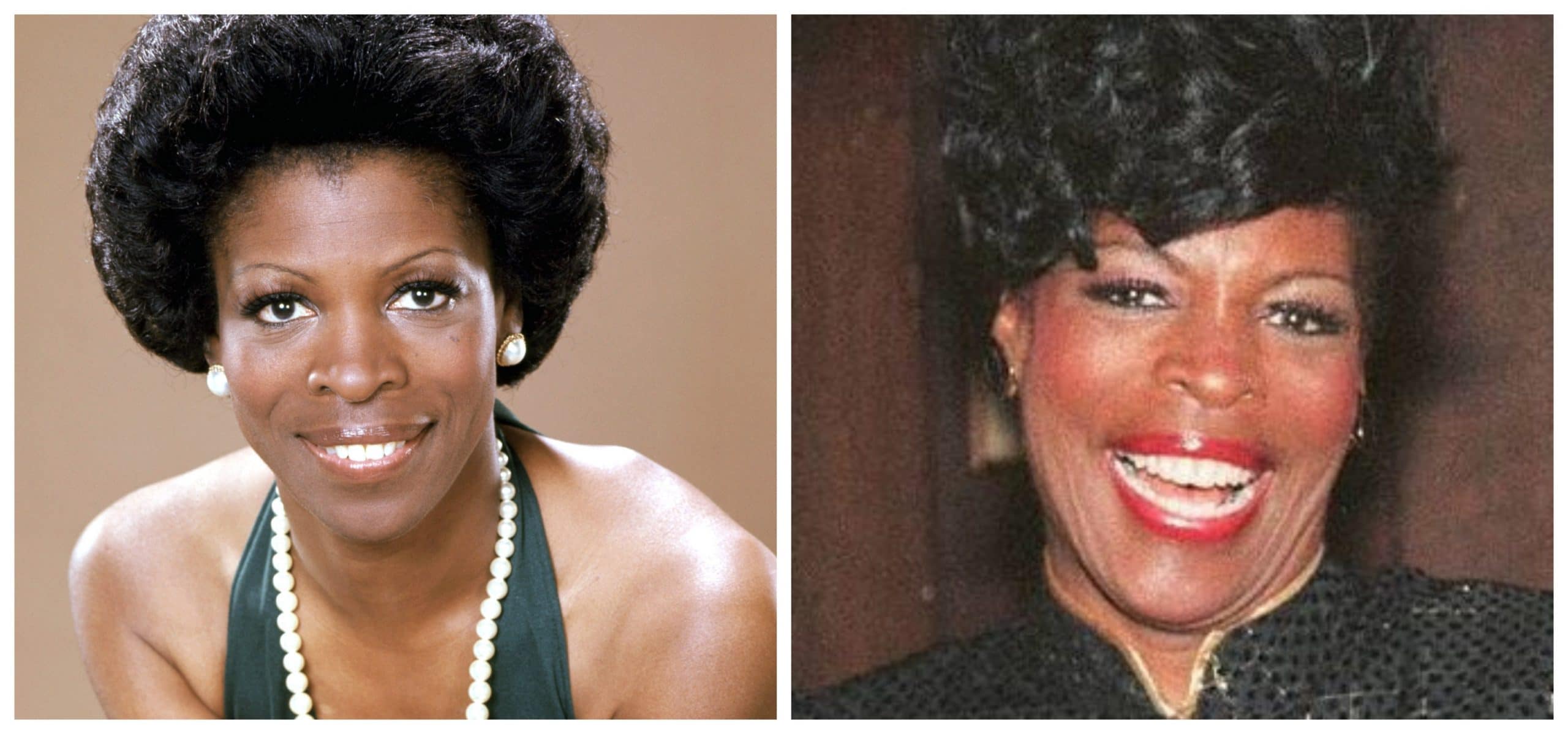 Helen Willis is Louise's best friend but might as well be George's arch-nemesis with how they go back and forth at each other… especially about Helen's interracial marriage. When casting the role, producers asked if she'd feel comfortable with her character having a white husband. She responded by showing a photo of her husband who, like Tom Willis, is also a white Jewish man. Mr. Kravitz and Roxie Roker's son is musician and actor Lenny Kravitz who would often visit the set. Roxie's star power continues today, as her granddaughter is yet another Hollywood favorite, Big Little Lies' actress Zoë Kravitz.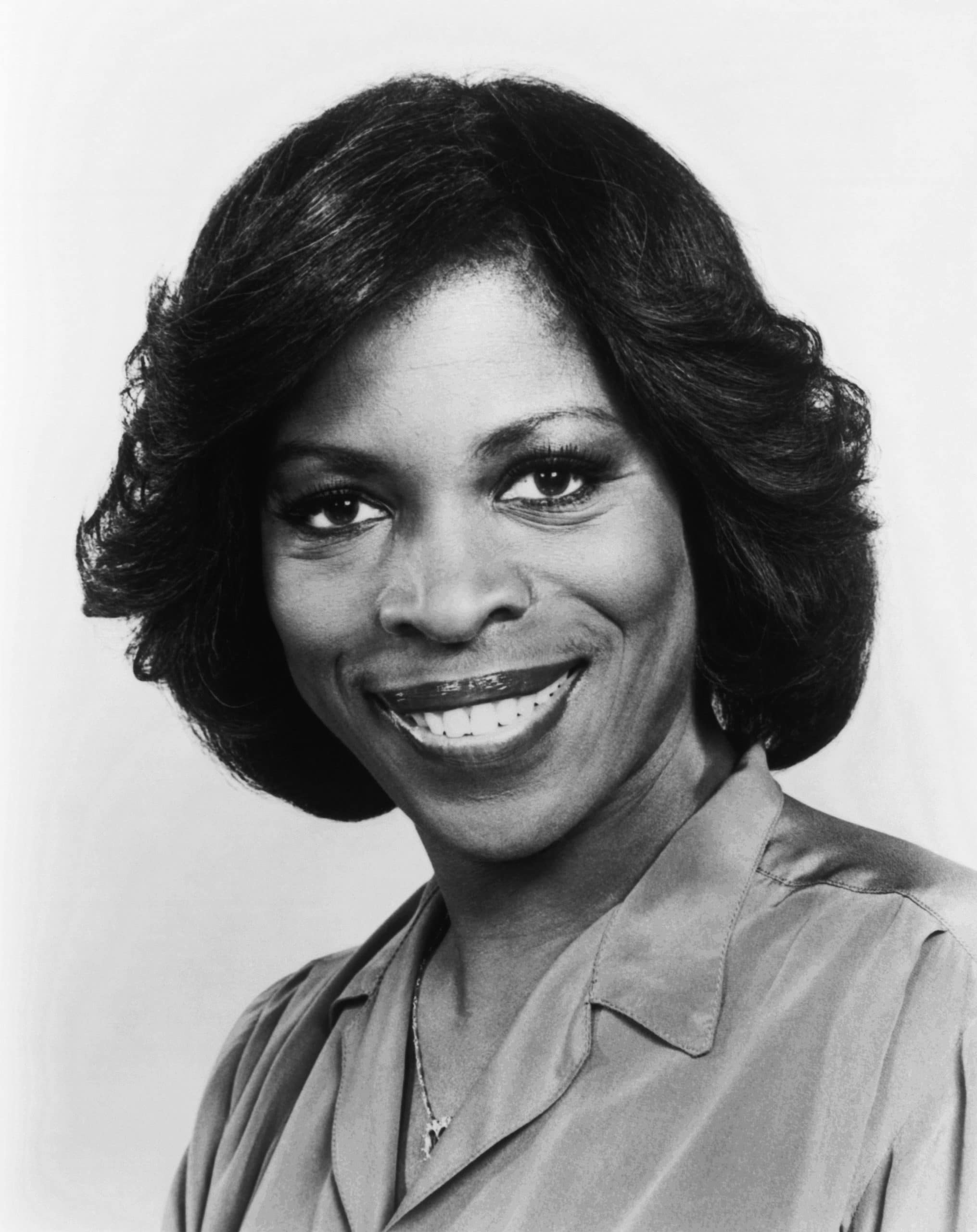 From then on, she had a lot of minor roles, her last tv role being an episode of Hangin' with Mr. Cooper in 1993. She was lifelong friends with Marla Gibbs and sadly, Roxie died in 1995 at age 66 from breast cancer. Lenny Kravitz wrote the song "Thinking of You" after her passing and the video features Lenny singing with a young photo of Roxie being featured, a beautiful tribute.
6. Franklin Cover (Tom Willis)
Tom Willis is Helen's husband, and often the butt of most of George's jokes, But the two were friends and a friendly ribbing is just part of their chemistry. I love the one when Tom, Helen, and George get trapped in George's bathroom. Franklin Cover first began acting in 1960 and was on The Jackie Gleason Show a couple of times in 1967 as a police officer. But his big break was His character of Tom Willis, a great foil to George.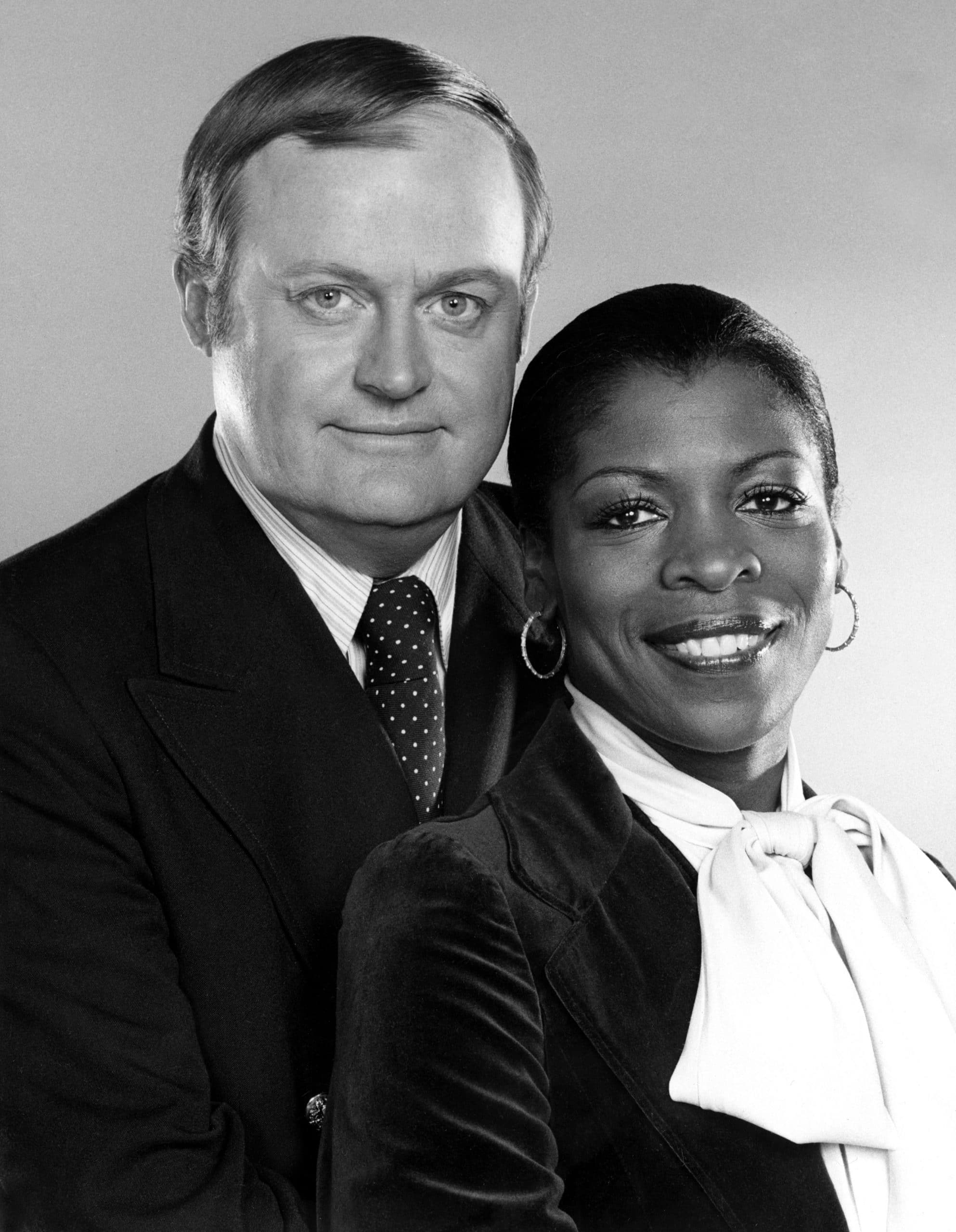 He'd frequent some more tv shows in the '80s and '90s, like 2 episodes of Who's The Boss in 1991 as Mr. Kimball.  His final acting role was a great one, part of the Chris Farley comedy Almost Heroes in 1998. Franklin died in 2006 at the age of 77 from complications of pneumonia. 
7. Berlinda Tolbert (Jenny Willis Jefferson)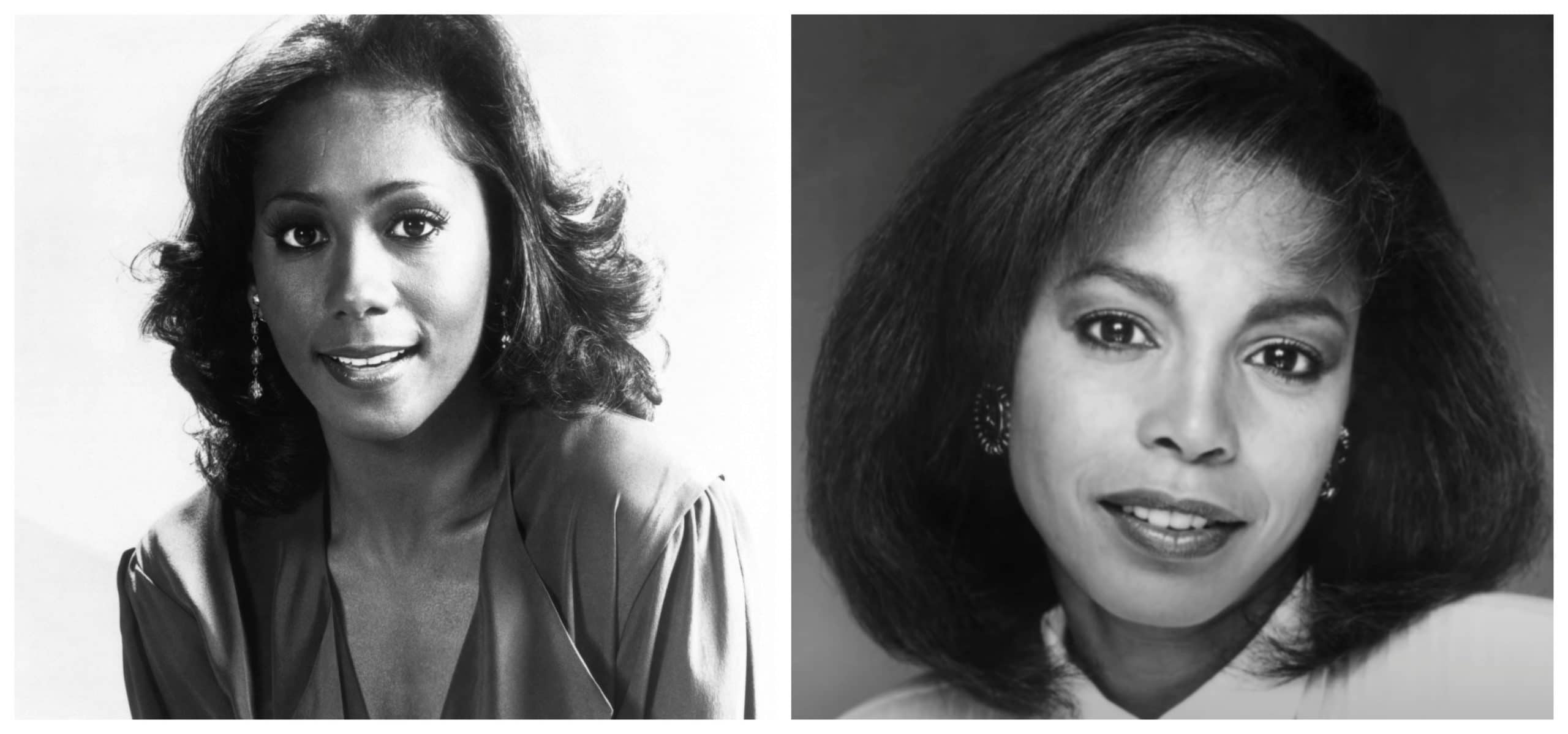 Jenny is the only daughter of Helen and Tom Willis, who became engaged to Lionel Jefferson, eventually marrying and having a daughter, further entrenching the two families. Lynne Moody played Jenny Willis in the All in the Family episode Lionel's Engagement when she was introduced, but Berlinda took over for the full series.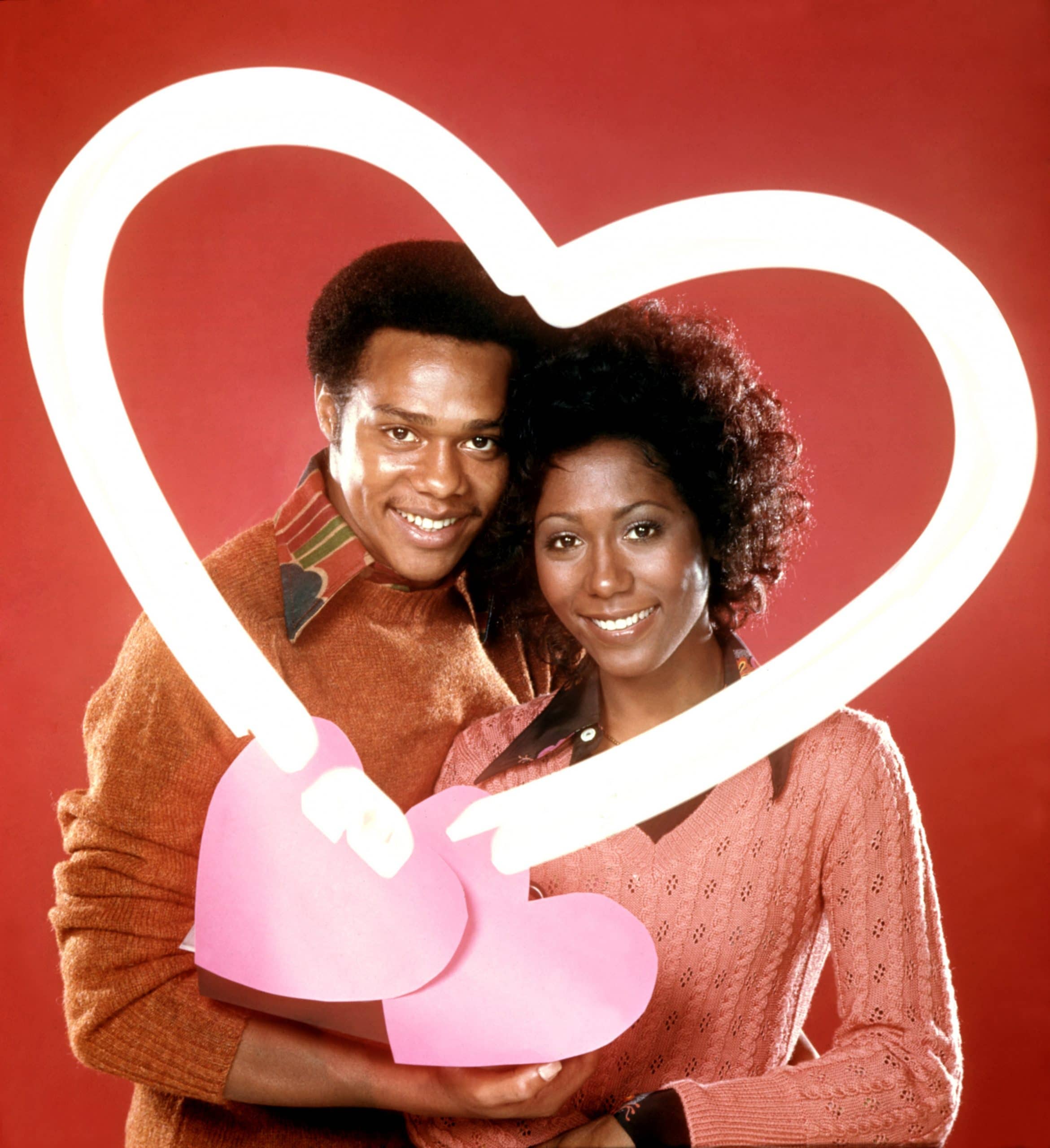 Tolbert had some film success, too, being part of the Eddie Murphy-led Harlem Nights in 1989 and then the following year as Stack's girlfriend in Scorsese's Goodfellas. Today she's 71 years old and hasn't acted since 2013, with her last notable role being a 2005 episode of the HBO acclaimed show, Six Feet Under. She's been married to journalist Bob Reid since 1979.
8. Paul Benedict (Harry Bentley)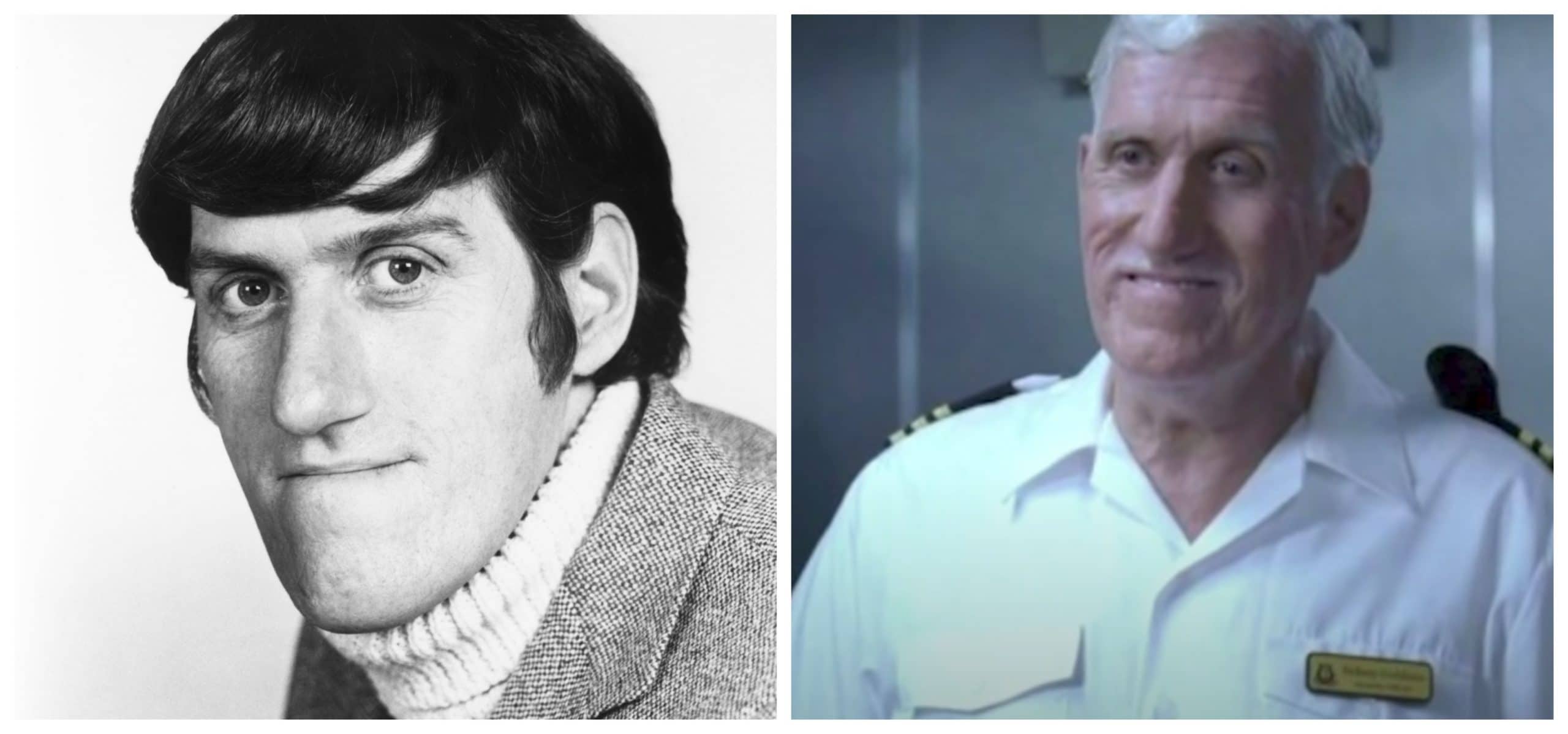 Harry Bentley is the Jefferson's next-door neighbor and was a pretty outlandish U.N. Interpreter. He is mostly kindhearted but George finds him an annoying playboy Englishman. But as with George, just because they argue, doesn't mean you can't get over your differences and become friends. Paul Benedict's oversized jaw and large nose were partially attributed to acromegaly, the same condition that The Addams' Family Ted Cassidy had. For more on Ted, check out our deep dive into that quirky family next. Norman Lear cast Benedict as a Zen Buddhist in the satiric Cold Turkey, and this began a very fruitful working relationship.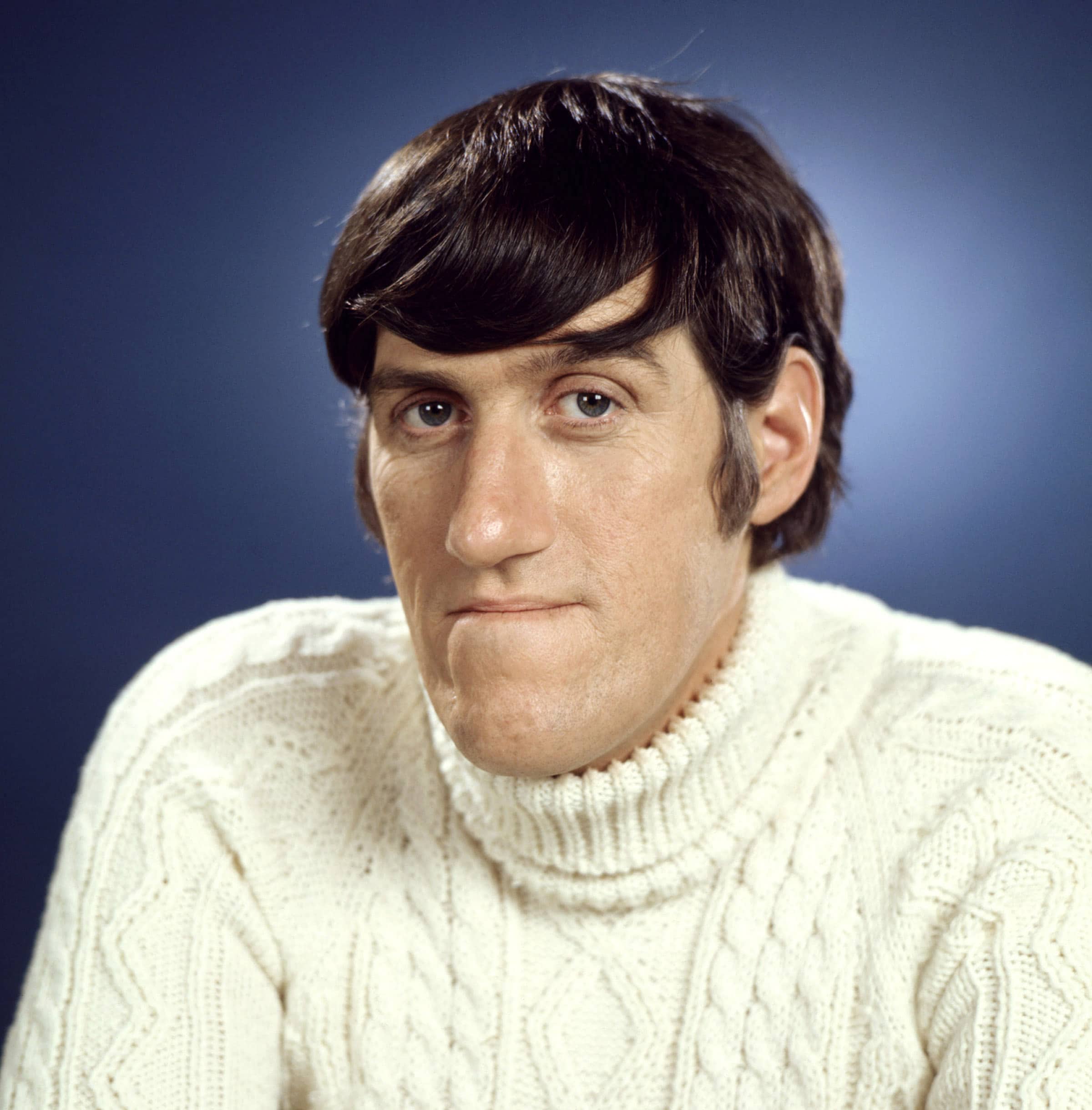 Paul is possibly most recognized for his work on Sesame Street as The Mad Painter. One of the final projects I recall Paul in, is his small but important part in Waiting for Guffman, as his character Roy gets mistaken as the ever-important Guffman that the entire cast is waiting for – if you haven't seen it, it's a hysterical mockumentary made by the Spinal Tap crew. His final role was in 2008 and he was found dead that same year of natural causes at age 70.
What a timeless classic. Norman Lear was a television goliath, and this one is up there with his best. The Jeffersons entertained us for years, while also teaching us valuable lessons about acceptance. What was your favorite episode from this classic show? Did you prefer another Norman Lear show? Let us know in the comments below, we read them all.