M*A*S*H
M*A*S*H': A Famous Kiss Scene Was Worth $450K
MAS*H was more than just a great sitcom. It also helped redefine what a TV show was capable of. It introduced mature themes and tough subjects, all while doing so with hilarious jokes along the way.
Like many shows throughout TV history, MASH featured plenty of romance. The show even featured a prominent romantic storyline between two of the show's most popular characters that ended in a very profitable kiss for the show and the network. Let's take a look back at MASH's famous kiss scene that ended up being worth over $450,000.
Who were Hawkeye Pierce and "Hot Lips" Houlihan? 
Two of the show's most beloved characters were Hawkeye Pierce (Alan Alda) and Margaret "Hot Lips" Houlihan (Loretta Swit). Both characters were featured in the film and the original movie, but both were somewhat different in the sitcom.
In the show, Pierce and Houlihan develop a much more tight-knit relationship. They become friends and even develop something of a "will they or won't they?" chemistry that fans loved. While the two never end up in a relationship, they did have one episode of the show in which they slept together. 
Fans of the show loved both characters and enjoyed seeing their witty, back and forth banter. It was something of a revolutionary move for a sitcom of its time.
Most great male-female relationships on shows before this were husband and wife teams. This one was two people who weren't involved in a committed relationship. Before there were Ross and Rachel or Jerry and Elaine, there was Hawkeye and Hot Lips. 
The M*A*S*H series finale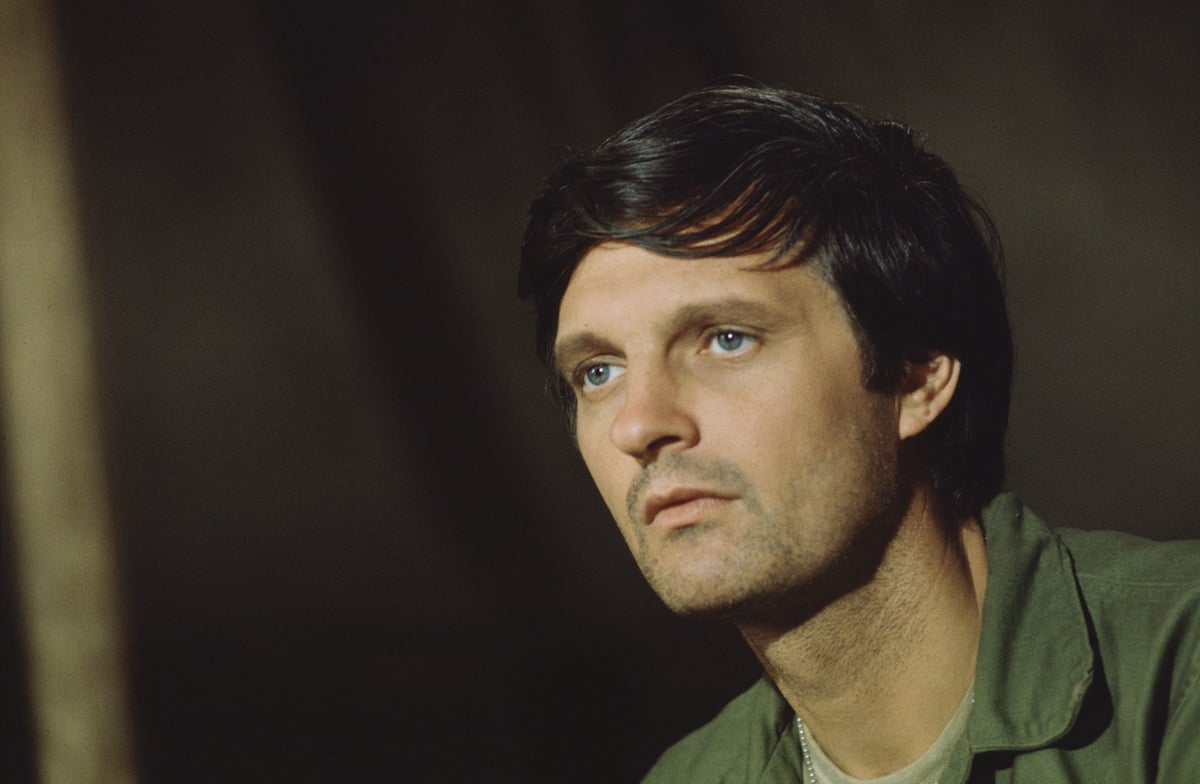 M*A*S*H was such a popular show that it had one of the most anticipated series finales of all time. It lived up to the hype: critics have called it one of the greatest finales in TV history.
According to Yahoo, in terms of viewers, the MAS*H finale remains to this day as the most-watched show of all time. Over 121 million viewers tuned in to watch the beloved cast get sent home from Korea.
To put this into proper context, consider two other acclaimed sitcoms and their finales. In 1998, Seinfeld's finale managed "only" 76 million viewers while the similarly popular predecessor Cheers had 84 million. With the fragmenting of TV viewing over the past few decades, it's highly unlikely one show will ever net this many viewers at once ever again.
Simply put, M*A*S*H's finale achieved rating numbers that will never be equaled. 
Alda commented following the finale that it actually led to a plumbing issue in a major metropolitan area: 
"…the next day, the papers said that so many people had flushed their toilets at the same moment during the commercials that the New York City water supply was seriously in trouble."
There was one part of the finale fans were looking forward to in particular: the resolution of the Hawkeye and Hot Lips relationship. 
M*A*S*H's $450K kiss scene
When everyone tuned in to the show's last episode, they wanted to see how Hawkeye and Hot Lips would leave things. The fans looking for that payoff received it: the two shared a kiss.
The kiss was more than just a fitting send-off for two characters who had spent years developing together. It also became a huge profit center for the network. 
A TV ad during this finale cost $450,000. That means that an ad aired adjacent to the kiss was making nearly half of $1,000,000. Without a doubt, that confirms Alda's retort that it was "one of the costliest kisses in TV history."
It was a big moment in a finale full of them, and the advertising dollars associated with it reflected that.