Uncategorized
Could The Office US return as a movie franchise?
Well, bigger is better. (That's what she said.)
If the news that The Office US might be heading back to our screens has got you more excited than Michael Scott at a 'that's what she said' convention, then hold fire.
Because one of its stars – Melora Hardin – is actually gunning for a big-screen comeback instead.
Yes, the one and only Jan Levinson has told Metro that she's not entirely convinced that a rebooted Office TV series is the best way to go.
"I feel like actually what they really should consider is making a movie," she suggested. "I think if they made a movie of The Office, they'd get all the stars and then they could do sequels."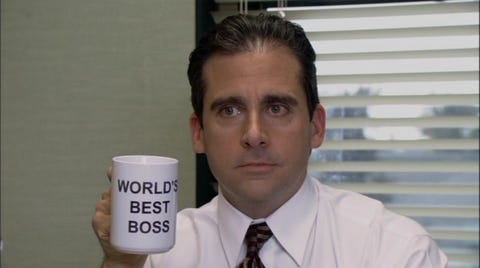 Well, that's one way to get Steve Carell back on board, we guess.
Pitching her movie franchise idea, Melora added: "Every single character you're in love with on The Office, and that you cringe at, would show up for a couple of movies.
"I don't think you're going to get everybody for the [TV] series – it's just not going to happen."
So, can we expect to see Jan Levinson back in Scranton? Absolutely.
"I would play Jan Levinson on a street corner," the actress admitted. "I love her so much and would play her anytime." That's what she said.
One Dunder Mifflin employee who might not be returning for NBC's planned reboot, though, is John Krasinski, aka everybody's favourite slacker Jim Halpert.
"Guess who didn't get a call? Me," he recently told Ellen DeGeneres. "What does that say? NBC's like, 'You know who we didn't like? Jim'."
When Ellen tried assuring John that NBC "wouldn't do it without" him, he quipped: "Well, it looks like they are. I haven't gotten a call yet."