Uncategorized
7 of Monica Bellucci's most iconic outfits
The Italian actress defined 90s screen siren style and is the ultimate summer fashion icon.
A screen siren like Monica Bellucci only comes around once in a lifetime. In the tradition of Frederico Fellini's femme fatales and Michelangelo Antonioni's brooding bombshells, Bellucci burst onto the Italian film scene in the early 90s with her bellissima looks — she formerly modelled for Dolce & Gabbana and French Elle — and singular sex appeal. Beyond that, whether she's playing the witty ingénue in L'appartement, the unfairly-scorned titular Malèna or the heroine of Gaspar Noé's utterly harrowing Irréversible, Bellucci brings a no holds barred dedication and smouldering intensity to her craft. Here, we chart Bellucci's unique film career and inimitable personal style through a selection of her most iconic looks of all time.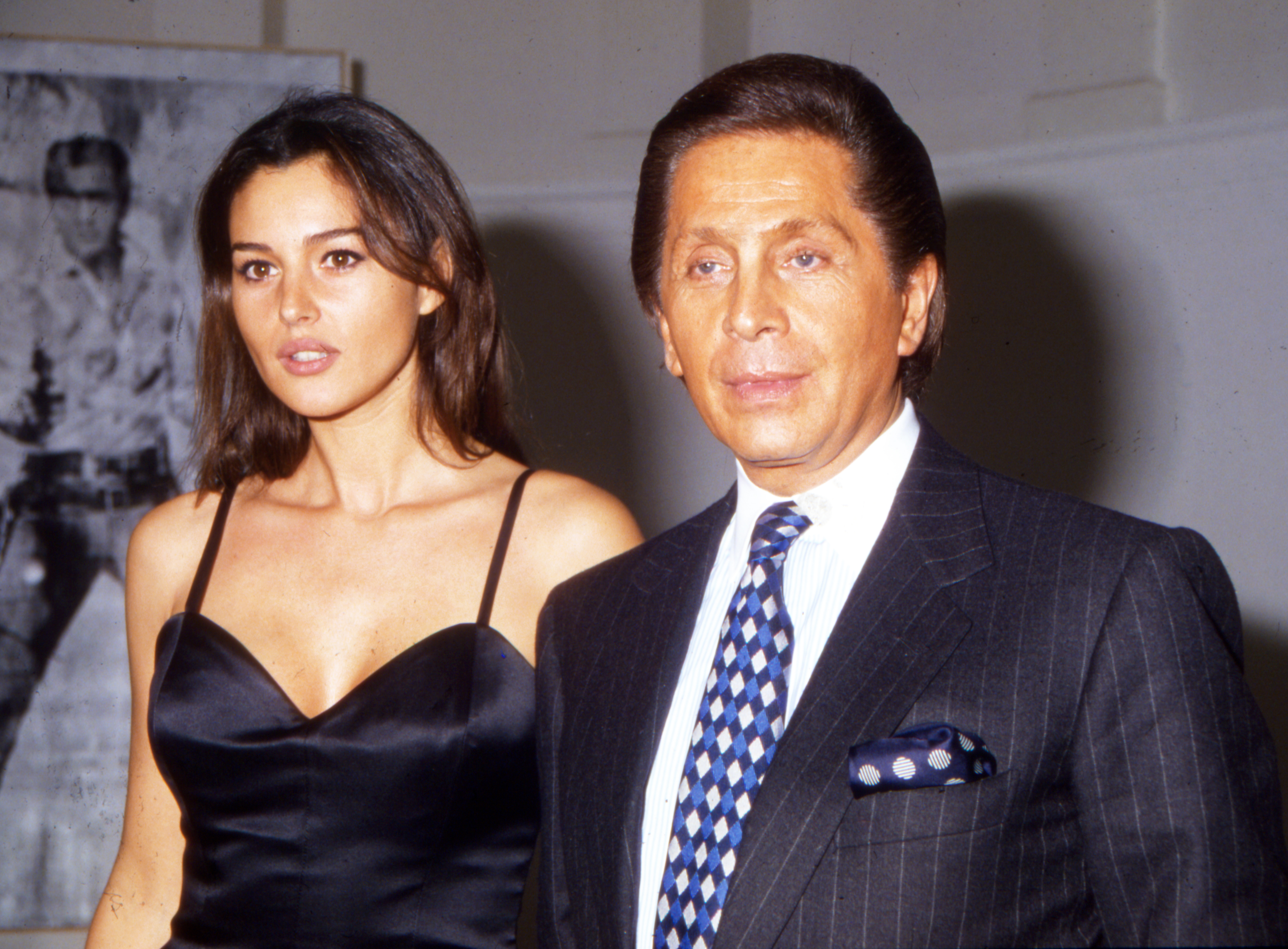 With Valentino, 90s
Before becoming the acclaimed actress she is today, Bellucci began her career as a fashion model, starring in campaigns and walking for some of her native Italy's most prestigious fashion houses. Embodying the allure of Italian screen sirens of yore — Sophia Loren, Monica Vitti, Claudia Cardinale — Bellucci became a modern day muse for Valentino Garavani, Dolce & Gabbana and Gianni Versace. Here, in the early 90s, she accompanies Valentino, wearing one of his signature (and very Bellucci-esque) bustier evening dresses. Into the 21st century, Bellucci continues to inspire these same heritage houses: just last year, she walked the runway for Dolce & Gabbana's spring/summer collection.
In La Riffa_**, 1991**
If you follow any Instagram moodboard worth its salt, you've probably seen this image before. It's the photograph that, this writer believes, self-handedly launched last summer's puffy headband craze. The still comes from Bellucci's debut film, Italian comedy-drama _La Riffa, where the actress plays young widow Francesca. And this famous taupe satin headband is just the tip of the iceberg when it comes to the polished early-90s looks Bellucci pulls in the film: slip dresses with crystal-embellished straps, shoulders suits of all kinds — black wool, grey herringbone — soft shearling jackets, silk scrunchies and fluid trench coats.
At Cannes Film Festival, 1997
"This shot is history," wrote Italian fashion magazine Amica, about this particular photograph of Monica Bellucci at the 1997 Cannes Film Festival. The statement is nowhere close to hyperbole. In the now-iconic photo series — taken as part of a Cartier promo event — Bellucci poses, to dramatic effect, as a stylist ices her neck in a massive diamond choker. It's a moment that defined, and continues to define, the utter extravagance and glamour of Bellucci's signature style.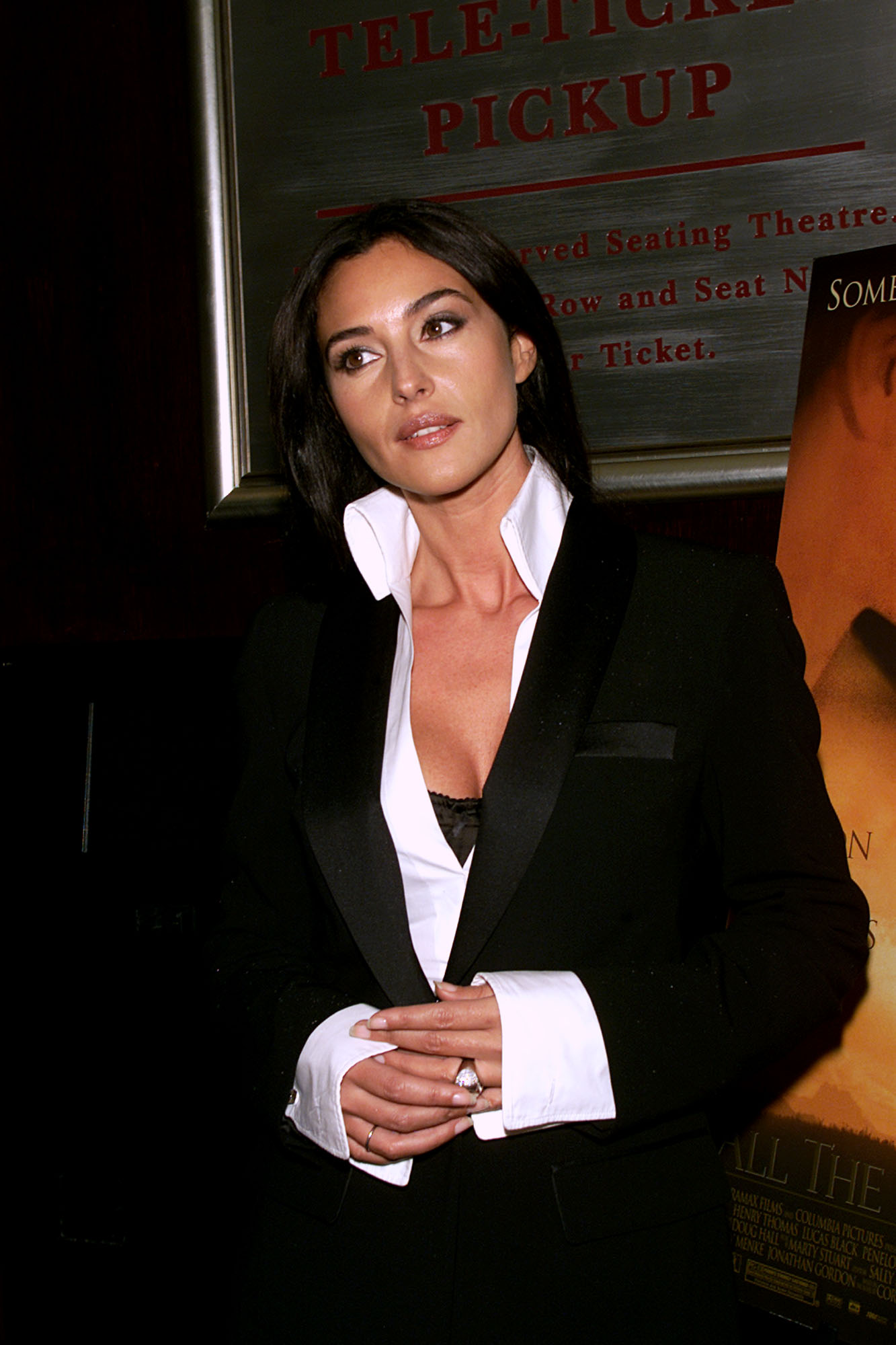 At the premiere of All The Pretty Horses_**, 2000**
While Bellucci's style is most often immortalized in her signature bombshell dresses, the actress is actually quite partial to a suiting moment. Typically men's shirting, preferably paired with ablack and lacyunderpinning. For the red carpet premiere of _All the Pretty Horses, the actress elevated her hallmark look: oversized French cuffs and a plunging neckline coupled with a satin-trimmed tuxedo blazer.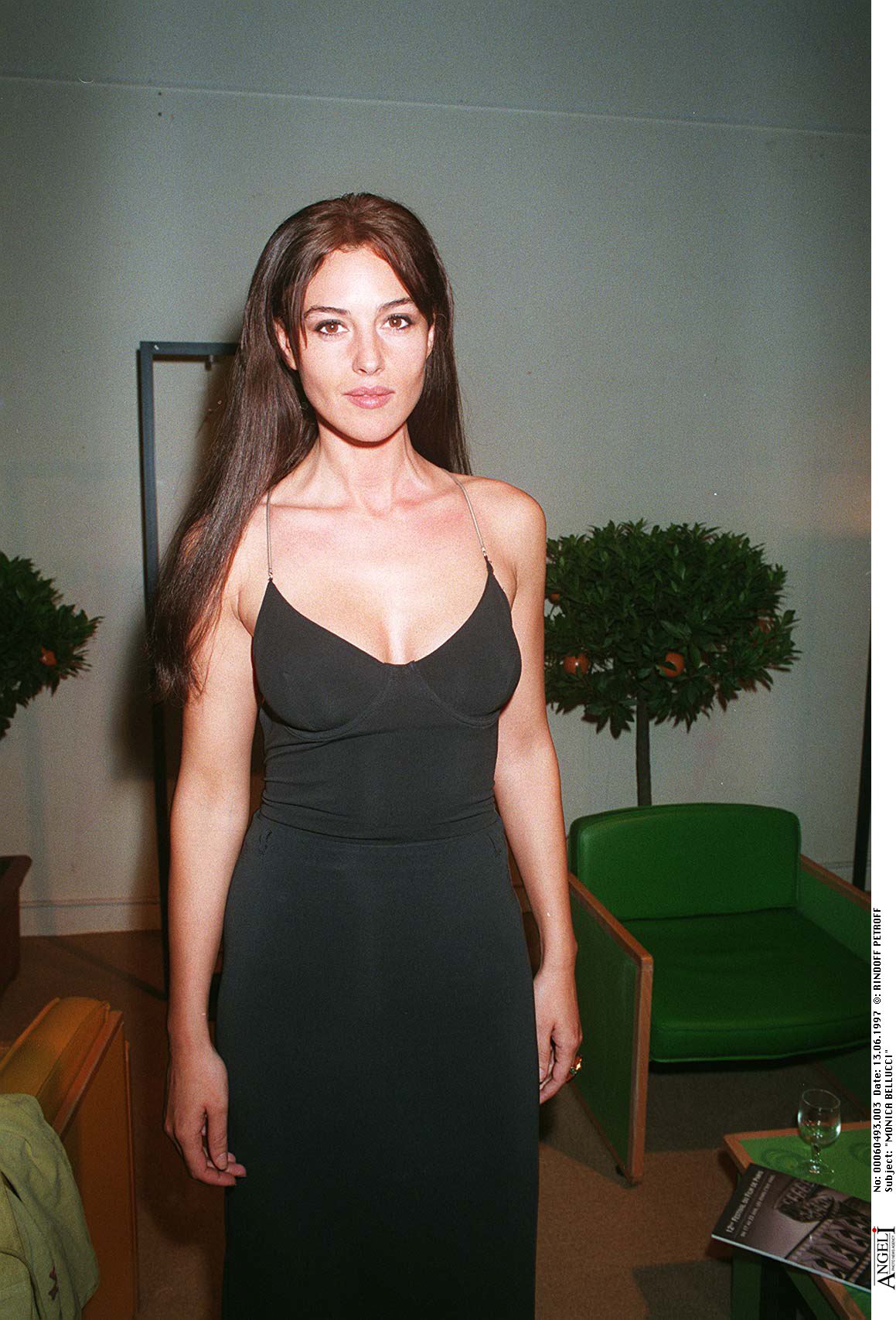 At the Dobermann premiere, 1997
And here we have one of the aforementioned Bellucci-signature slinky evening dresses. Barely-there straps? Check. Bustier detailing? Black as night? Check and check. This one is of the particularly covetable 90s minimalist variety. Just look at those chain link straps, the simplicity of silhouette. Bellissima.
As Persephone in _The Matrix Reloaded_**, 2003**
To stateside moviegoers, Bellucci is probably most recognized for her role as Persephone in Lana and Lilly Wachowski's The Matrix Reloaded and The Matrix Revolutions. As with all of the trilogy's incredible outfitting — think Neo's billowing trench, Trinity's zipped catsuit — costume designer Kym Barrett pulled all the stops for Bellucci's on-set wardrobe. Here, Bellucci wears, arguably, Persephone's most iconic look: a near-sheer latex peplum dress that embodies both the character's grace and artificiality (she is a computer program, after all!).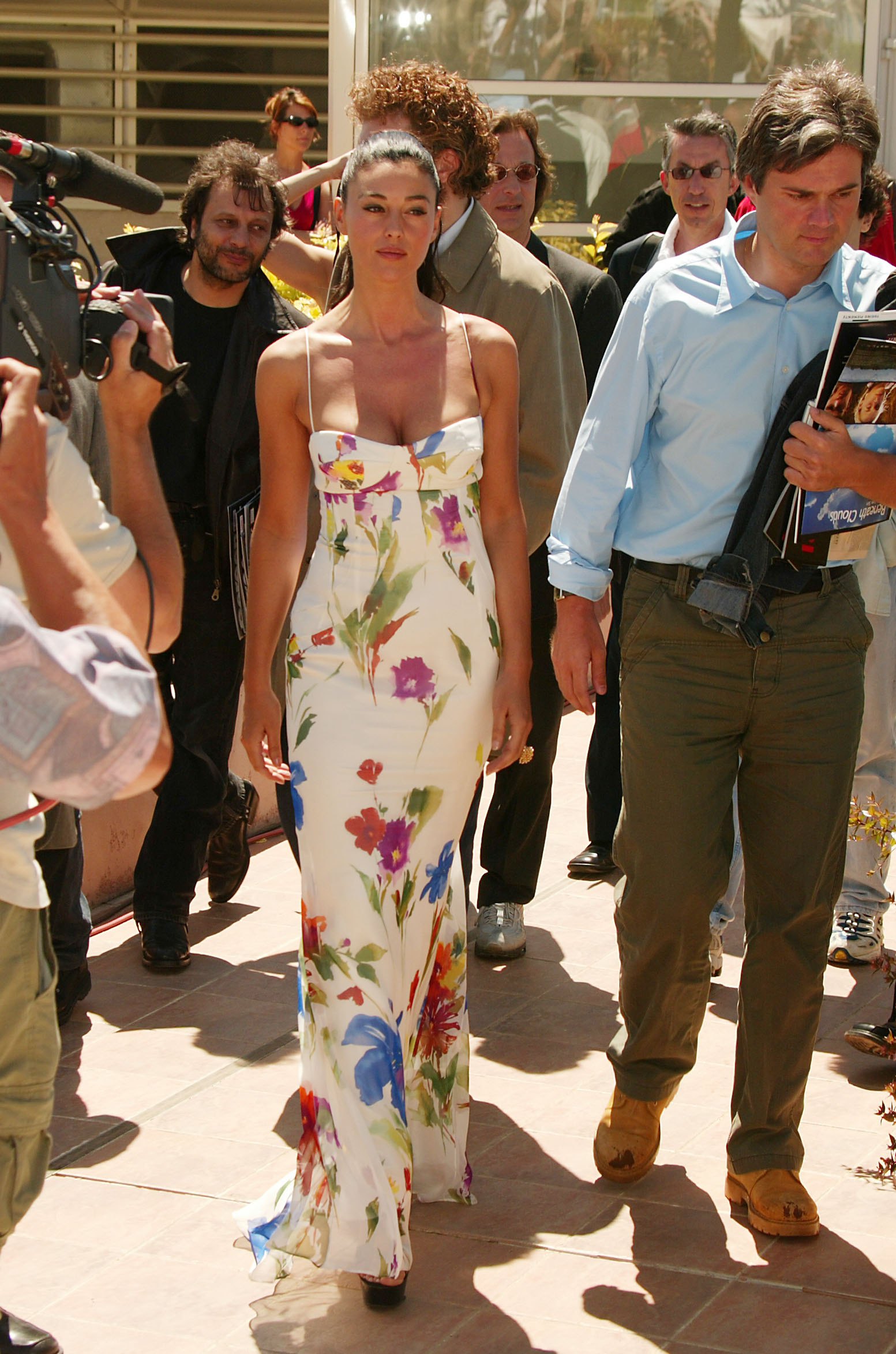 At the Cannes Film Festival, 2004
A departure from her typically moody (read: all black) get-ups, Bellucci arrived at the 2004 Cannes Film Festival in a light as air, floral chiffon dress. The occasion? To celebrate the nomination of Gaspard Noé's harrowing and horrifying arthouse drama Irreversible. The look was, perhaps, worn as a nod to the film's final, hopeful-hopeless shot: Bellucci as Alex, carefree, sprawled on a bright orange beach towel, reading a book, wearing a flowery sundress.