Uncategorized
13 Bundy Facts for 'Married With Children' 30th Anniversary (Photos)
Who almost played Al Bundy? How did Katey Sagal change Peg's look? Is there really a reboot coming?
The Bundy family is celebrating a huge birthday. "Married… With Children" aired its series premiere on Sunday, April 5, 1987 and lasted 11 seasons. It became a pop culture icon, starring Christina Applegate, David Faustino, Ed O'Neill and Katey Sagal. Here are some fun facts on its 30th anniversary, with the help of the show's IMDb trivia page.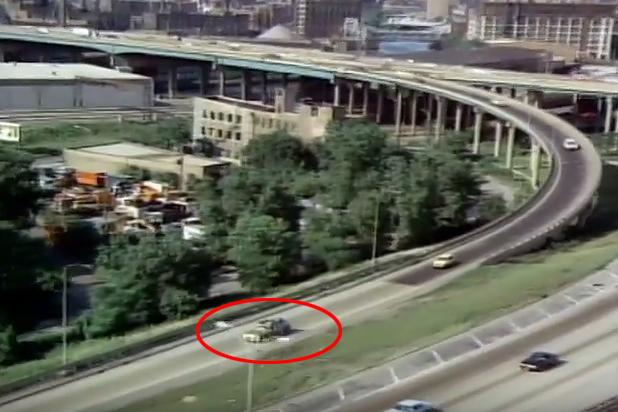 The opening credits for the show's first four seasons included stock footage of highways, and one familiar family car. The Griswold station wagon is briefly glimpsed in a shot re-purposed from the 1983 Chevy Chase comedy "National Lampoon's Vacation."
The misanthropic, foul-mouthed, vulgar Bundy clan could be best summed up by the pilot's original title, "Not the Cosbys."
The sitcom was the first primetime show for Fox, which was a young network at the time. When it wrapped up after 11 seasons, it did so as the longest-running show on the air at the time. It remains the longest-running live-action show to ever air on the Fox network. (Remember, "The Simpsons" is animated).
Because the show was canceled due to plummeting ratings and stars' soaring salaries, producers were not given time to craft a series finale that wrapped up the Bundy family's story.
The show was not an initial success, but it was actually helped by a protest campaign that decried its "anti-family values." The outrage gave Fox an edgy reputation and turned the show into a bona fide hit.
In a fitting tribute, when Ed O'Neill got his Hollywood Walk of Fame in 2011, it was perfectly placed in front of a shoe store.
The Fox sitcom came at a time when there was increased push and pull between networks and FCC standards. One joke on the show, using the word "menstruating," had to be changed to "bloated" or "cramped."
Peg Bundy was originally envisioned as "a woman lying around the house in a bathrobe" by the show's creators, but Katey Sagal read the script and insisted on "a hidden element of hotness," resulting in her signature big hair, spandex and towering heels.
"Married…With Children's" successful weathering of the "viral" protest campaign has been credited with paving the way for other groundbreaking TV, including "Ellen's" lesbian coming out moment and the gritty police violence of "NYPD Blue."
Since 2015, there have been murmurings of a potential continuation of the show, centered on a grown up Bud (David Faustino). Katey Sagal said the entire cast would be on board. But thus far, it has not become a reality.
Al Bundy would have been a very different character if Michael Richards, who auditioned two years before "Seinfeld," got the part. That didn't happen, but his audition did ultimately land him his iconic role as Jerry Seinfeld's wacky neighbor on that other long-running sitcom.
Ed O'Neill became so synonymous with Al Bundy that he had to be cut from a war film because audiences laughed whenever he was on screen.